Looking for the perfect gift? Whether it's a birthday sur…
---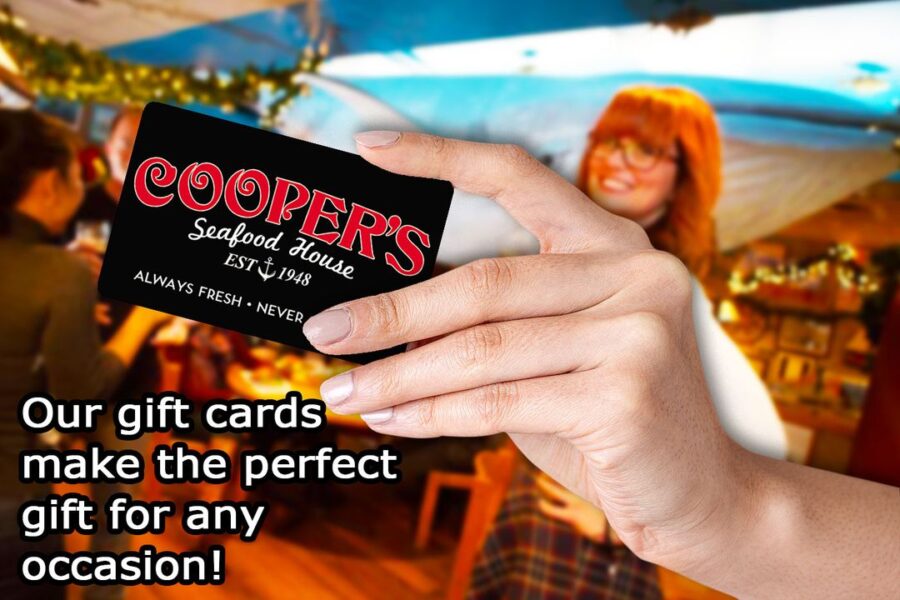 Looking for the perfect gift? Whether it's a birthday surprise, an anniversary treat, a heartfelt "thank you", or a nod to the "best teacher", we've got you covered! Dive into the delightful world of our custom gift cards that suit every occasion.
💌 Personal Touch: Not just a gift card! We understand that it's the small gestures that make big memories. That's why we offer an exclusive greeting card option, which can be personalized with your own heartfelt message.
✉️ Direct Delivery: Want to send some seafood love directly to someone special? Just provide us their address and we'll ensure your chosen gift card, along with the customized greeting, reaches their doorstep. A hassle-free gifting experience awaits you!
Spread joy, love, and maybe a craving for some scrumptious seafood with Cooper's Seafood House Gift Cards. 🦞🦐
Order yours now at https://www.coopers-seafood.com/gift-the-joy-of-dining-at-coopers-seafood-house/