Your Personalized Social Club
Do you want to be part of a cool club?
Do you want to drink from an amazing 20-ounce custom beer mug?
Do you want 10% off your bill?
Do you want to come to a members-only party with free food and drink and hang out with all the cool people?
If you answered yes, then we have the deal for you!!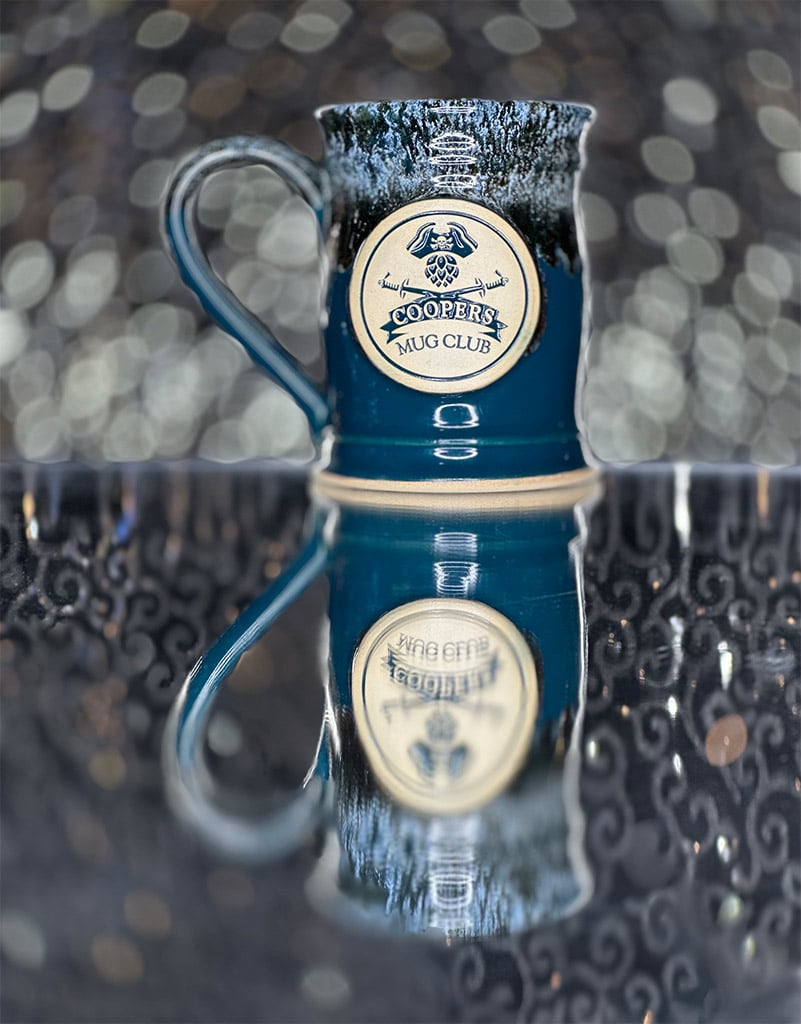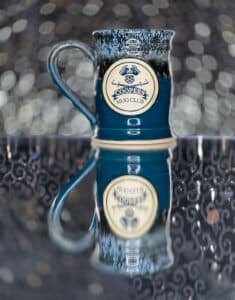 Make Cooper's your unofficial neighborhood hangout with a Mug Club membership. Our friendly social club brings people together in conversation and camaraderie over frosty beers served in old-fashioned Cooper's ceramic mugs.
What's the deal, and how do I get one? Become a member of the exclusive Cooper's Mug Club and tap into great deals, great beer, and warm camaraderie that extends well beyond Cooper's and Cooper's Family Brewing. 
What's Included With Your Membership
YOUR MUG
Exclusive use of your numbered Cooper's mug that you can drink from through the 2024 mug club year.
*Mug Club year ends on the date of the renewal party.
Mugs are stored at Cooper's and at the end of the year, they are yours to keep!
UPGRADED
Your privileged use of 20-ounce Mug Club members-only mugs can be used all day every day for the price of a 16-oz Draft
DISCOUNTS
Receive 10% off food and non-alcoholic drinks on every check on every visit through the 2024 Mug Club year.
*Mug Club year ends on the date of the renewal party. 
EXCLUSIVE
Tentatively scheduled for LAte November 2024, you are invited to attend an exclusive Mug Club party with complimentary food and drink. Mug Club members can also bring a guest for a nominal fee.
---
New Members
Current Members
Mug club members can renew starting November 1, 2023. Memberships will be considered renewed upon receipt of a completed Mug Club Renewal form and full payment ($80). You can purchase a new mug club membership for $105 if a mug club member does not renew it in 2023, depending on availability.
Non-Renewed Mugs
Mug club numbers not renewed by the mug club party, 2023, will be made available to the waitlist on a first-come, first-served basis.
Mug Liability
Members are required to return their mugs to the bar prior to leaving the restaurant to ensure the safekeeping of the mug. Lost, broken, or stolen mugs may be replaced at the member's expense for $25. Mugs broken by Cooper's employees during service or cleaning will be replaced at no charge to the member.
I JUST JOINED THE MUG CLUB! Now, what do I do?
Watch your mail; we will be sending your Mug Club card soon! When you come to Cooper's, show your mug club card every time you visit to make sure you get your mug and discount.
DO YOU SHIP ANYTHING TO ME?
YES, keep an eye on the mail; we will ship your Mug Club membership card to you.
I FORGOT MY CARD. CAN I STILL GET MY BENEFITS?
Unfortunately, you need to present your card to get your discounts.
In accordance with PA Act 39 which allows retail licensees and breweries to offer a mug club to their patrons and defined a "mug club" as a group organized by a retail licensee or a brewery whose members are entitled to discounted malt or brewed beverages. Membership in the mug club shall be by online application, and the licensee must maintain a written list of active members as part of its records. The following rules apply to all mug club memberships:
Mug Club membership and benefits are not transferable. Unless specifically stated, benefits apply to the member-only and may not be applied to any other individual.

Club Members will be issued a Membership card and mug number at the time of sign up, members will turn in their membership card to retrieve their mug.

Mug numbers are assigned in the order in which they become available, special request numbers are not able to be granted.

Mugs/ membership cards are the responsibility of the Mug Club Member, Cooper's is not responsible for broken or misplaced mugs/ membership cards while in the position of the member. Replacement mugs/ cards will be provided as available and at the experience of the member.

Cooper's reserves the right to revoke a club membership, without refund, due to refusal to observe appropriate Cooper's policies or Pennsylvania liquor laws including those regarding public intoxication.

Mugs must remain at the bar until the end of the year. It is the member's responsibility to hand in their mug at the end of their visit to Coopers.

Discounts may only be applied to in-house dining and cannot be used in conjunction with other discounts, or on catered parties.

Cooper's reserves the right to change the terms and benefits of the mug club at any time. Members will be notified by email or text of any such changes in terms or benefits.

Mug Club memberships run from renewal party to renewal party.  Memberships purchased on or after the renewal party still hold the same expiration.