From Scranton to Tokyo and Back: The Incredible Journey of a Model Train
---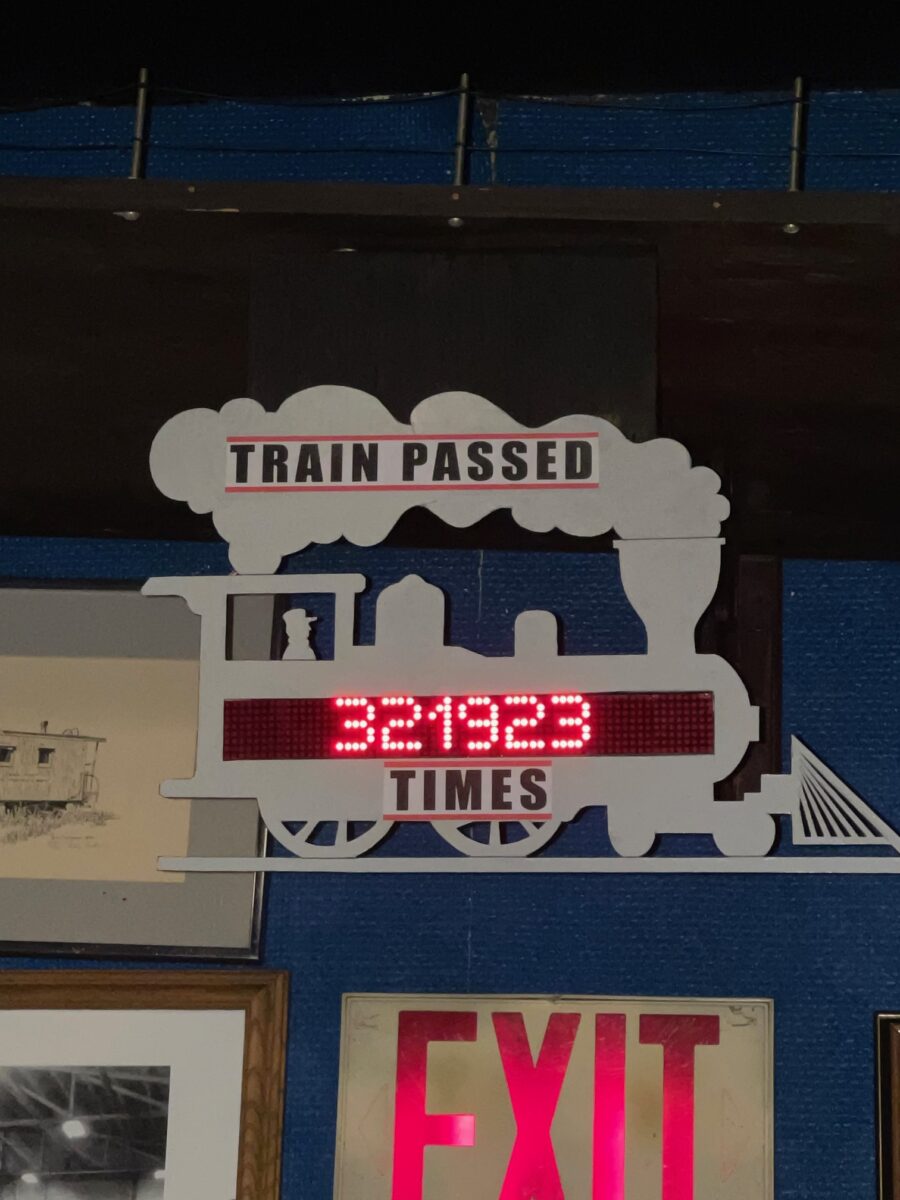 Some Fun Facts about Cooper's LGB TRAIN…
🕛 All-Day Fun: The train runs from noon till 9 pm, seven days a week, providing continuous enchantment throughout the day.

🚂 Our model train diorama features a track stretching over 227.67 feet, that's approximately two-thirds the length of a football field!
⏱️ With runs every 7 minutes and 35 seconds, you will never have to wait too long to witness the magic of the train in action.
🚄 With the train's loop time of 2 minutes and 25 seconds, guests can enjoy multiple sightings of the train during their meal, adding an extra layer of delight to their dining experience.
🚆 The train in Cooper's chugs along at a leisurely speed of approximately 1.071 mph.
🌎 The total distance traveled by our train is an impressive 13,882.38 miles. (as of 5/24/23) this is also approximately equivalent to the distance covered by the International Space Station in just under an hour.
🎌✈️🗾 Our train's incredible journey could have taken it to Tokyo, Japan, and back, covering vast distances and experiencing diverse cultures along the way—a truly global adventure!

🏞️ Our diorama showcases 10 unique and captivating miniature scenes or dioramas, each offering its own charming story and visual delight.

🌉 The train gracefully traverses over 4 bridges.

🚂 Our LGB train consists of one engine and five cars.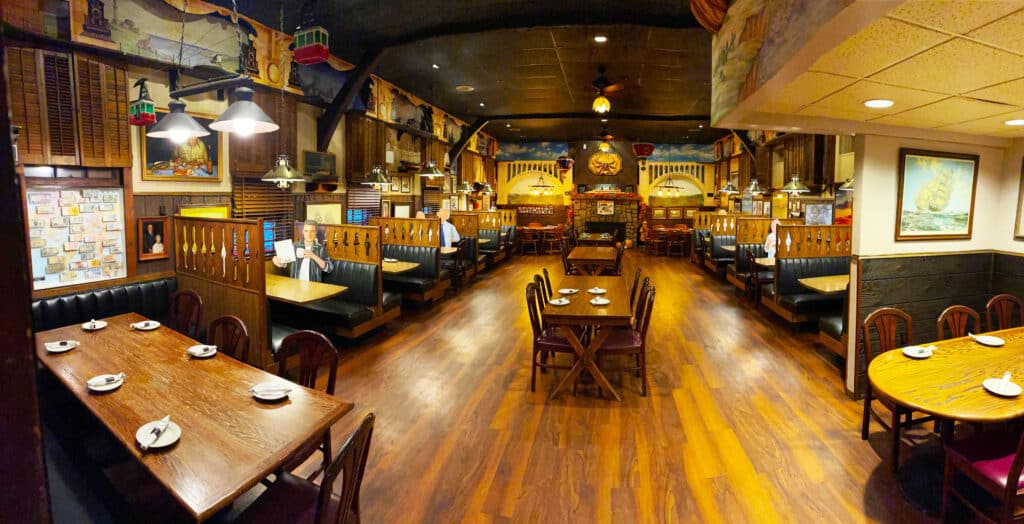 Welcome to Cooper's, where remarkable dining meets nostalgic charm. Located within the old Erie Passenger train station, Cooper's offers a unique seafood experience accompanied by the presence of an LGB train that gracefully winds through the old Erie train station which is now two of the restaurant's dining rooms.
As you enter Cooper's, the nautical-themed decor envelops you, evoking a coastal ambiance. The maritime artifacts, ship-inspired elements, and warm coastal colors transport you to the seashore. But one of the things that truly sets Cooper's apart is its location within an old train station, blending history with culinary delight.
Imagine savoring mouthwatering seafood dishes while an LGB train gracefully glides through the old Erie passenger train station rooms. Its rhythmic sound and elegant presence captivate guests of all ages, adding a touch of whimsy and interactive entertainment to the dining experience.
At Cooper's, we pride ourselves on offering a delectable seafood-focused menu coupled with an immersive dining experience. Whether it's a special occasion or a family gathering, Cooper's promises an unforgettable adventure where flavors of the sea blend with the magic of an old train station and the mesmerizing presence of our LGB train.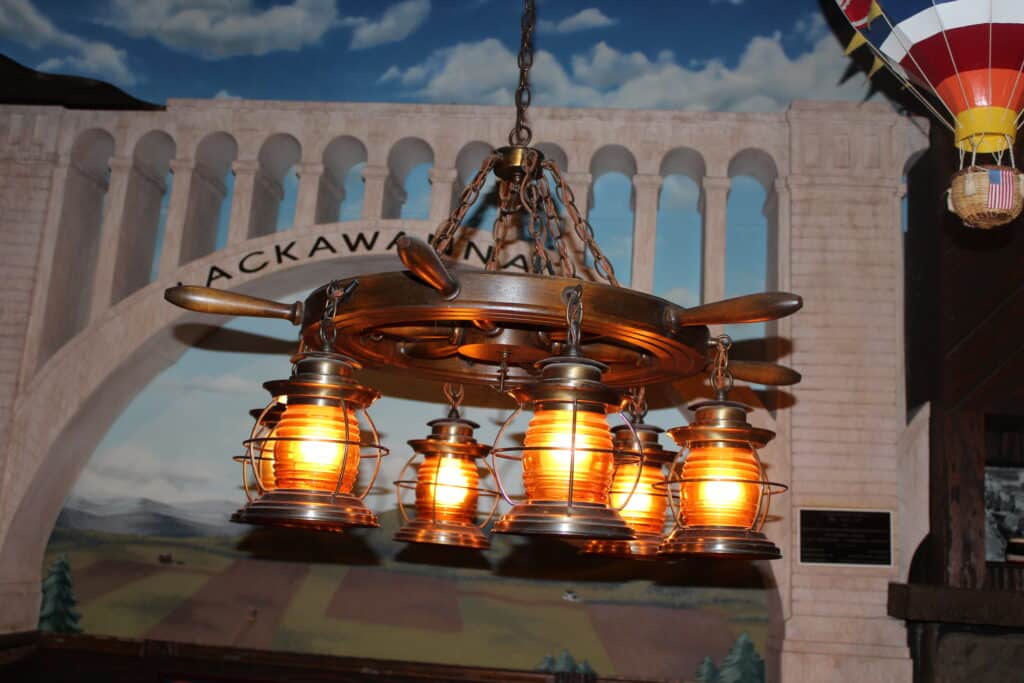 **Track Length and Distance Traveled**
Cooper's LGB train navigates a track length of 227.67 feet, creating a dynamic layout that winds its way through the dining areas. Over time, this remarkable train has traveled an impressive distance of approximately 13,882.3 miles (as of this writing (5/24/23) , taking guests on a journey equivalent to traveling to Tokyo, Japan, and back. It's an astounding testament to the train's endurance and the unforgettable experiences it has brought to countless diners.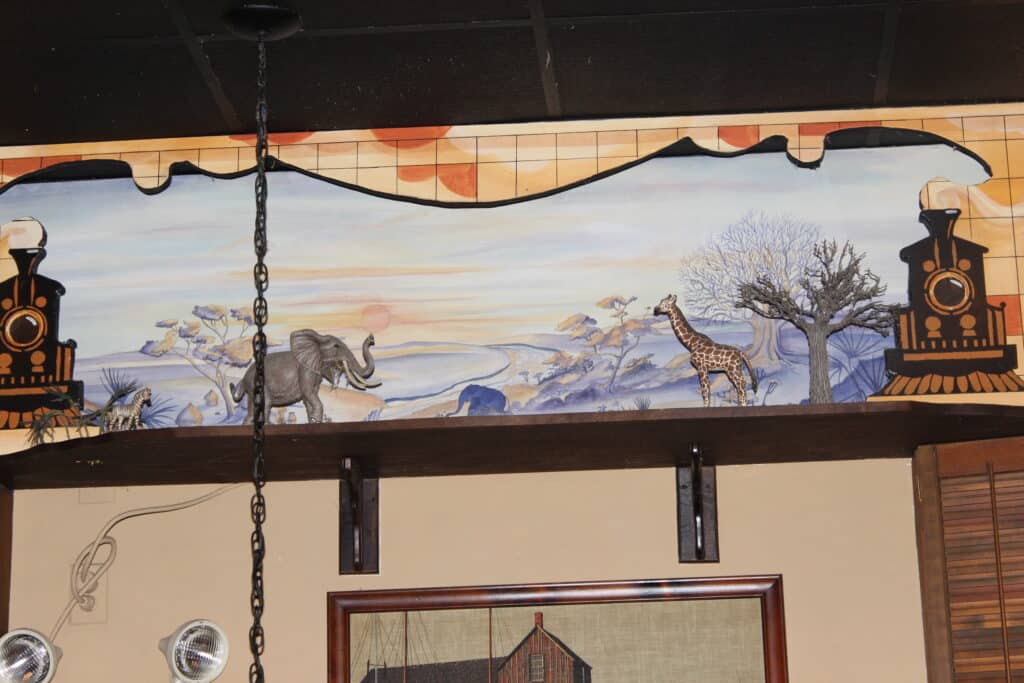 **Speed and Time**
Operating at an approximate speed of 1.071 mph, the LGB train glides along its tracks, providing a leisurely and captivating spectacle. Every 7 minutes and 35 seconds, the train embarks on a 2-minute and 25-second lap around the track, ensuring that guests can immerse themselves in the ambiance and marvel at the intricate details of the diorama multiple times during their meal at Cooper's.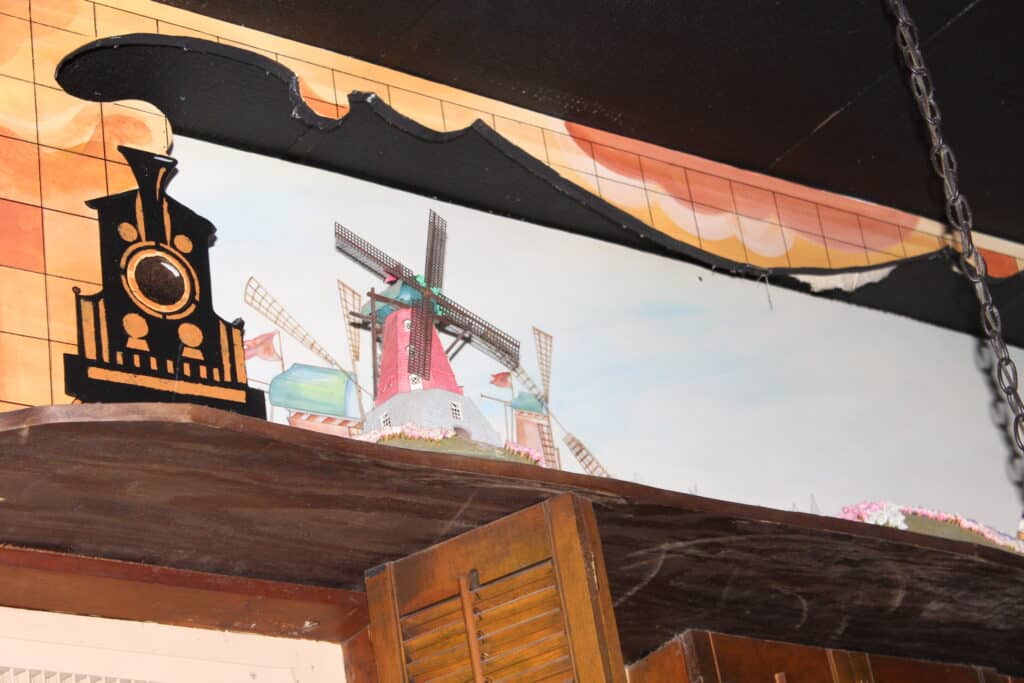 **Passing Ten Dioramas and Over Four Bridges**
As the LGB train makes its rounds, it passes through ten meticulously crafted dioramas, each showcasing unique scenes and themes. From picturesque countryside landscapes to bustling cityscapes, these miniaturized worlds transport you to different settings, adding an extra dimension to their dining experience.
The train journey at Cooper's also features the charm of crossing over four beautifully designed bridges. As the train traverses these bridges, guests can appreciate the artistry and engineering that went into creating a seamless integration between the train track and the diorama.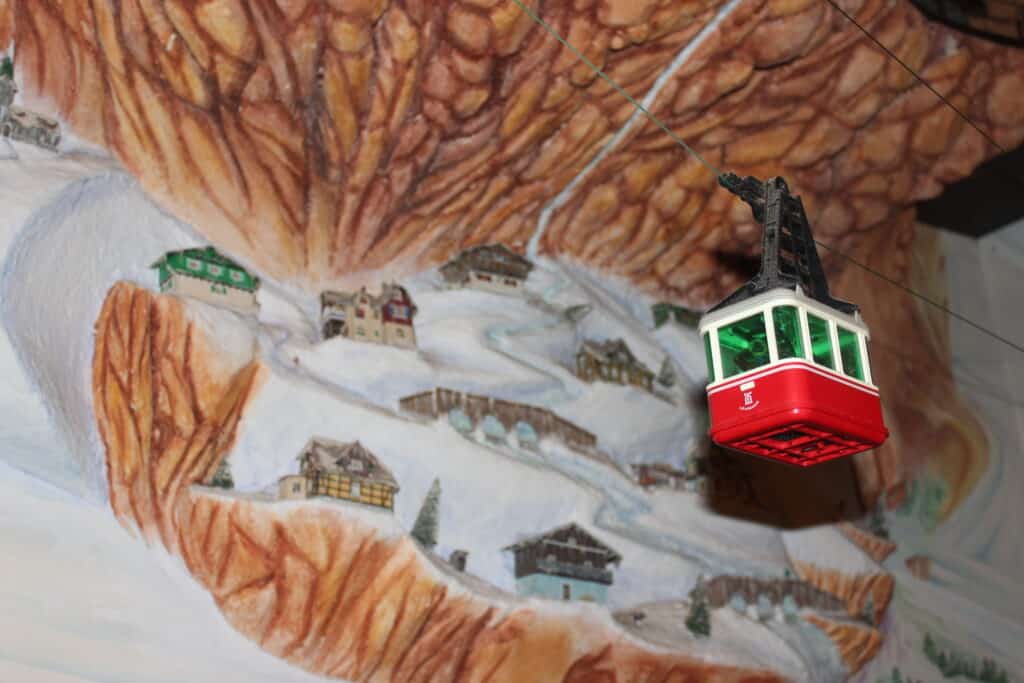 **A Dining Adventure Like No Other**
Cooper's offers a truly unique dining experience where guests can savor exquisite seafood dishes while being transported through time and space by the LGB train. It's a combination of culinary delight, nostalgic charm, and the captivating presence of the train that makes every visit to Cooper's an unforgettable adventure.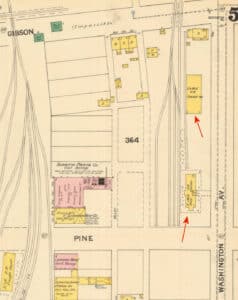 As our journey through Cooper's comes to a close, we hope that the memories, flavors, and experiences you've encountered will leave a lasting impression. Cooper's, with its seafood delights, the captivating presence of the LGB train, and the ambiance of the old Erie train station, has carved a special place in the hearts of those who have had the pleasure of dining here.
Thank you for joining us on this adventure through Cooper's, where culinary excellence, history, and the magic of the LGB train converge to create an extraordinary dining experience. We invite you to visit Cooper's and create your own cherished memories as you embark on a seafood dining adventure amidst an old train station.
Experience the charm, indulge in exceptional seafood, and savor the timeless allure of Cooper's.