Wine Down Wednesdays – Half Price Bottles Of Wine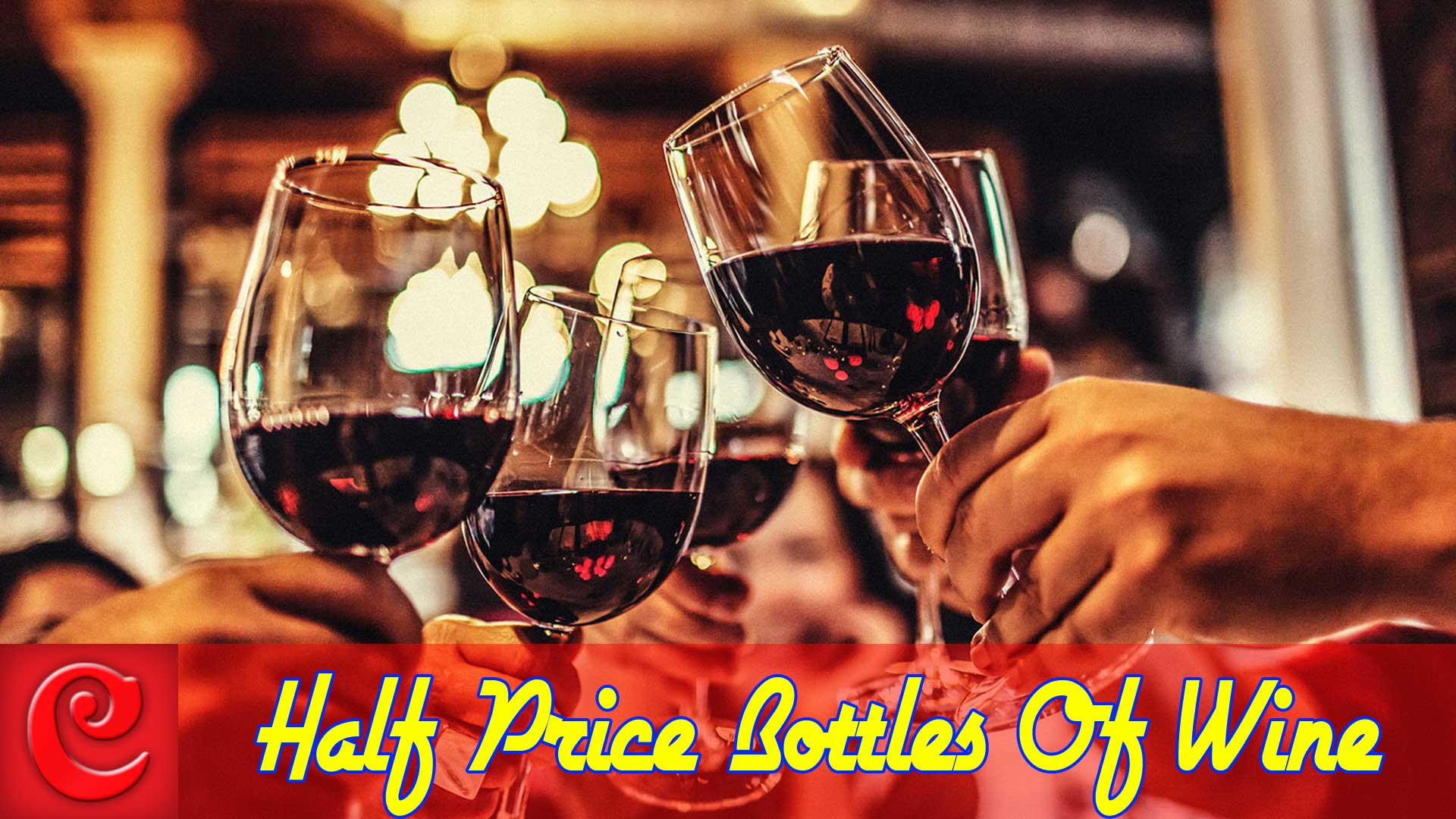 WINE DOWN WEDNESDAYS SCRANTON. EVERY WEDNESDAY ENJOY 1/2 PRICED BOTTLES OF WINE FROM OUR EXTENSIVE WINE LIST.
🍷✨ Wednesdays Just Got Better: Half-Price Bottles of Wine! ✨🍷
📆 We're thrilled to announce that Wednesdays are now your official gateway to wine heaven! Introducing our sensational Half-Price Bottles of Wine promotion, exclusively available every Wednesday. Get ready to elevate your midweek with an exceptional selection of wines at irresistible prices.
🍾 While sparkling wines may be excluded from this offer, fear not! Our expansive wine list boasts a delightful array of reds, whites, and rosés, sourced from renowned vineyards across the globe. Whether you're a wine connoisseur or simply enjoy a glass with good company, we have the perfect bottle to suit your taste and elevate your dining experience.
🍇 Immerse yourself in the rich aromas and flavors as you explore our carefully curated wine collection. From bold and robust reds to crisp and refreshing whites, each bottle has been meticulously selected to ensure an unforgettable journey for your palate. 
🌟 Picture yourself in our warm and inviting ambiance, surrounded by the clinking of glasses and the joyful chatter of fellow wine enthusiasts. Wednesdays just got a whole lot more exciting as you gather with friends or loved ones to unwind and savor the magic of our Half-Price Bottles of Wine. It's the perfect opportunity to experience the luxury of exceptional wines without breaking the bank.
💫 Elevate your midweek routine and treat yourself to the pleasures of indulgence. Our Wednesday wine promotion is designed to bring joy, relaxation, and an exquisite taste of the vineyard to your evenings. Unwind, uncork, and savor the beauty of life as you raise your glass to Wednesdays – the day we celebrate the art of wine at unbeatable prices!
* excludes sparkling wines
Related Events