CLOSED – Memorial Day
May 27, 2024
|
Recurring Event
(See all)
An event every year that begins at 2:00am on day last of May, repeating until May 31, 2027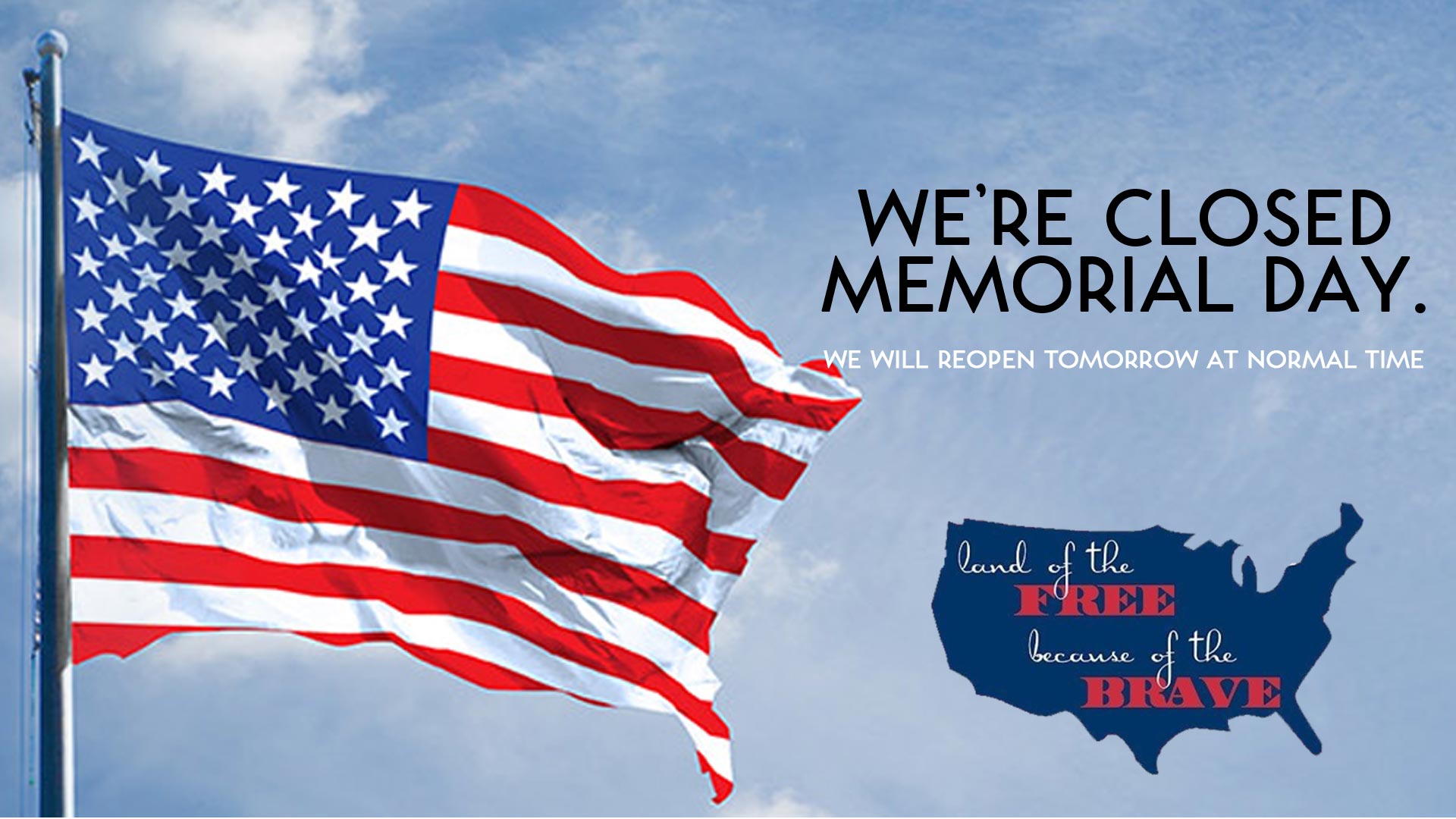 Cooper's Is Closed in observance of Memorial Day.
📢🚫 Closed on Memorial Day 🚫📢
📆 As we take a moment to honor and remember the brave men and women who made the ultimate sacrifice while serving our country, we would like to inform you that we will be closed on Memorial Day, [specific date].
🇺🇸 Memorial Day is a day of reflection and remembrance, a time to pay tribute to those who selflessly dedicated their lives to protect our freedom. It is a day to gather with loved ones, visit memorials, and participate in ceremonies that commemorate the sacrifices of our fallen heroes.
❤️ At Cooper's Seafood House, we hold deep respect for the significance of Memorial Day. We believe it is important to observe this day with solemnity and gratitude. Therefore, our doors will be closed on this day to allow our staff and customers to participate in honoring the memory of our servicemen and servicewomen.
⏰ We will resume our regular business hours on [next business day]. We apologize for any inconvenience this may cause and appreciate your understanding as we join the nation in paying tribute to our fallen heroes.
🙏 On this Memorial Day, we encourage you to take a moment to reflect, express gratitude, and honor the memory of those who made the ultimate sacrifice. Let us come together as a community to remember their bravery, their courage, and their unwavering commitment to our country.
---
Memorial Day, originally called Decoration Day, is a day of remembrance for those who have died in service of the United States of America. Over two dozen cities and towns claim to be the birthplace of Memorial Day. While Waterloo N.Y. was officially declared the birthplace of Memorial Day by President Lyndon Johnson in May 1966, it's difficult to prove conclusively the origins of the day.
Regardless of the exact date or location of its origins, one thing is clear – Memorial Day was borne out of the Civil War and a desire to honor our dead. It was officially proclaimed on 5 May 1868 by General John Logan, national commander of the Grand Army of the Republic, in his General Order No. 11. "The 30th of May, 1868, is designated for the purpose of strewing with flowers, or otherwise decorating the graves of comrades who died in defense of their country during the late rebellion, and whose bodies now lie in almost every city, village and hamlet churchyard in the land," he proclaimed. The date of Decoration Day, as he called it, was chosen because it wasn't the anniversary of any particular battle.
On the first Decoration Day, General James Garfield made a speech at Arlington National Cemetery, and 5,000 participants decorated the graves of the 20,000 Union and Confederate soldiers buried there.
The first state to officially recognize the holiday was New York in 1873. By 1890 it was recognized by all of the northern states. The South refused to acknowledge the day, honoring their dead on separate days until after World War I (when the holiday changed from honoring just those who died fighting in the Civil War to honoring Americans who died fighting in any war).
It is now observed in almost every state on the last Monday in May with Congressional passage of the National Holiday Act of 1971 (P.L. 90 – 363). This helped ensure a three day weekend for Federal holidays, though several southern states have an additional separate day for honoring the Confederate war dead: January 19th in Texas; April 26th in Alabama, Florida, Georgia, and Mississippi; May 10th in South Carolina; and June 3rd (Jefferson Davis' birthday) in Louisiana and Tennessee.
Related Events