Cooper's Retail Wholesale Seafood Market 2020
---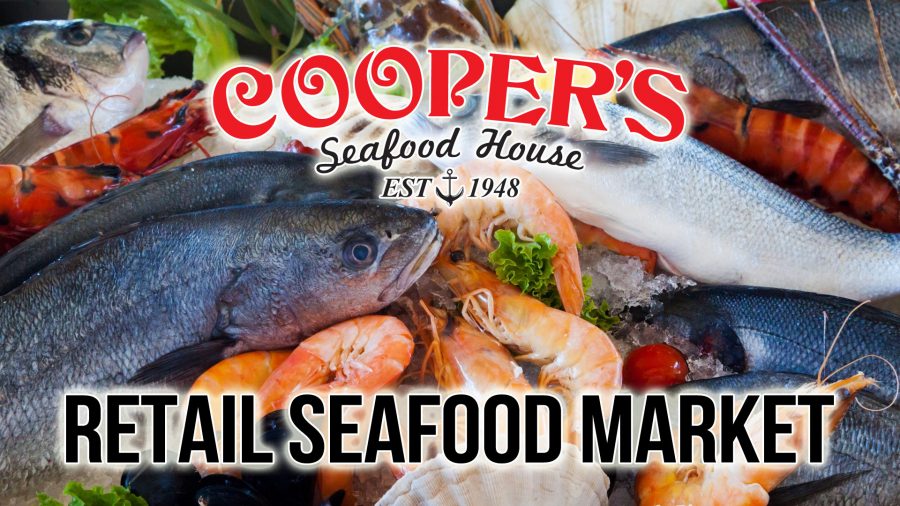 Cooper's Retail Seafood Market will be open this year on the dock at Cooper's Scranton.
We only deal in Quality Seafood . Trust our family to take care of yours!
  December 22nd, 23rd and 24th
as well as
December 30th and 31st
We have fresh, and prepared seafood, clams, lobsters, oysters, crab legs, soups and sauces, even holiday drinks to go!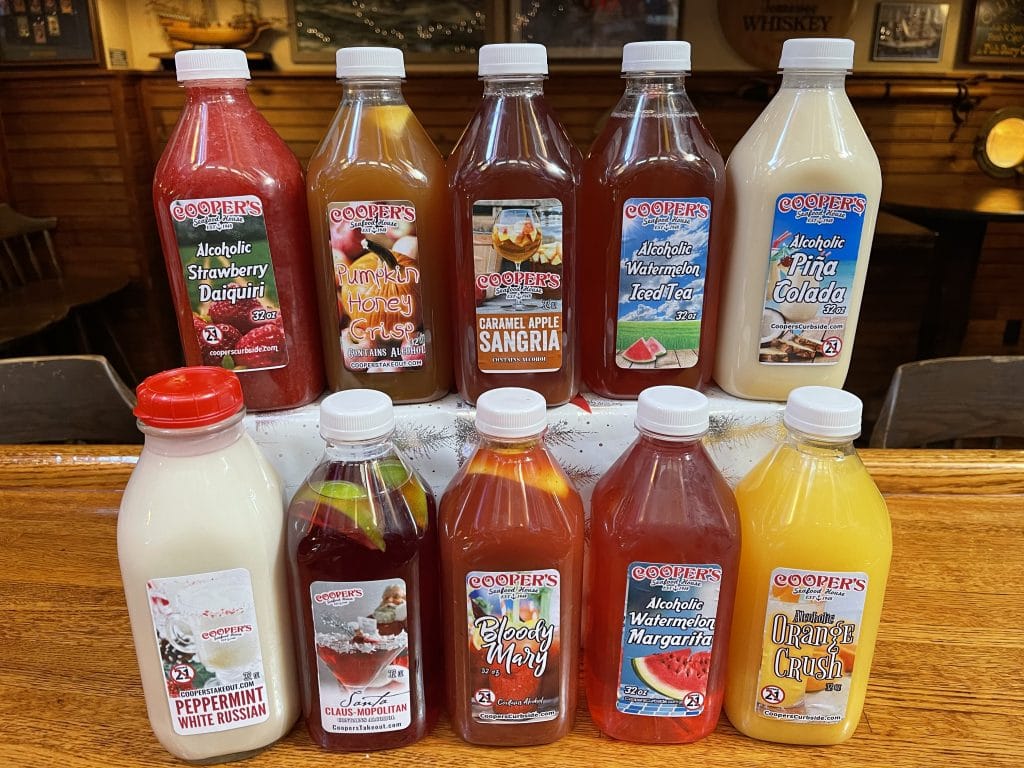 Also Available are 64 ounce Beer Growlers to go!  Check out our awesome list below!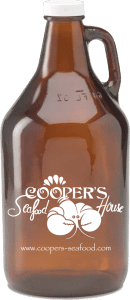 Coopers Scranton Growler List as of Thursday 09.23.21
Tap# 1: Thin Man, Pills Mafia - Pilsner - $15.00
Tap# 2: Neshaminy Creek, And Justice For Alt - Altbier - $15.00
Tap# 4: M.I.A. , Miami Weiss - Hefeweizen - $18.00
Tap# 5: Coors, Light - Pale Lager - $8.00
Tap# 7: Blue Moon, Blue Moon - Witbier - $12.00
Tap# 8: Miller , Lite - Pale Lager - $8.00
Tap# 9: Cigar City, Maduro Brown - Brown Ale - English - $15.00
Tap# 10: Urban Village, Super Villain - IPA - New England - $18.00
Tap# 11: Harp, Lager - Lager - $15.00
Tap# 12: Bells, Special Double Cream Stout - Stout - American - $15.00
Tap# 13: Founders, Better Half - Old Ale - $45.00
Tap# 15: Lagunitas, IPA - IPA - $15.00
Tap# 16: Coors, Light - Pale Lager - $8.00
Tap# 17: Samuel Adams, Cold Snap - Wheat Beer - $15.00
Tap# 18: Rivertowne, Hala Kahiki Pineapple Ale - Fruit Beer - $15.00
Tap# 19: Yuengling, Lager - Lager - $10.00
Tap# 20: Firestone Walker, Mind Haze - IPA- New England - $15.00
Tap# 21: Miller, Lite - Pilsner - $8.00
Tap# 22: Toppling Goliath, King Sue - IPA - Double NE - $30.00
Tap# 23: Dogfish Head, Slightly Mighty - IPA - Session - $15.00
Tap# 24: Allagash, River Trip - Table Beer - $15.00
Tap# 25: North Coast, Old Rasputin - Stout - Russian Imperial - $20.00
Tap# 26: Guinness, Draught - Stout - $15.00
Tap# 27: Troegs, Nugget Nectar - Red Ale - Double - $18.00
Tap# 28: Yards, ESA - ESB - $15.00