Cooper's Candy Cane Martini Recipe
---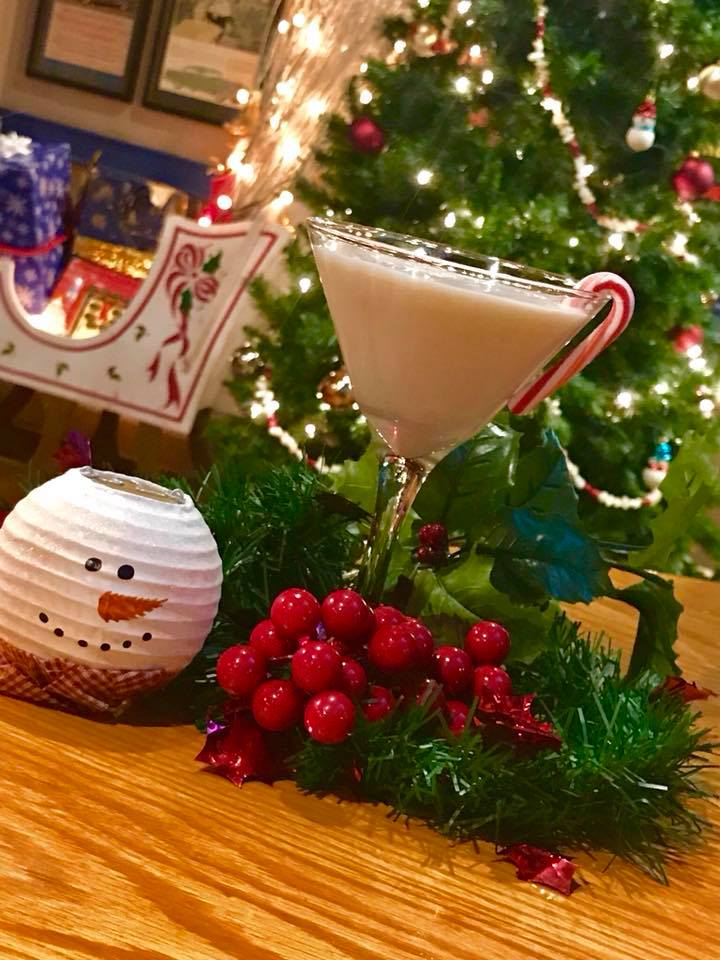 Martinis and mistletoe! Let the merrymaking begin with this perfect, easy and delicious Candy Cane Martini, a holiday cocktail that combines vanilla vodka with white crème de cacao and peppermint schnapps.
Ingredients
1 ½ ounces vanilla vodka
1 ½ ounces white crème de cacao
2 ounce peppermint schnapps
2 ounces vanilla ice cream
Ice
1 mini candy cane
Preparation
In a shaker, combine the vodka, ice cream, white crème de cacao, peppermint schnapps and ice.
Shake the drink vigorously until well mixed.
Pour drink into glass and garnish with a mini candy cane.