Coopers Beer Club! Christmas Party
---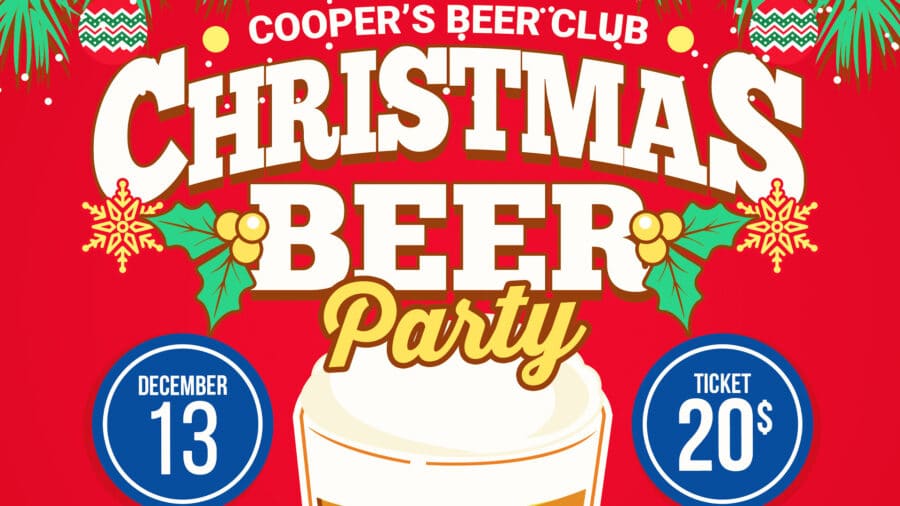 Join us on Tuesday, December 13th for our BEER CLUB Christmas Party!
 Oh, come all Ye Beer Clubbers, Joyful and slightly naughty as we celebrate the holidays in the best way we know how with an awesome beer club and presents from under the beer… Oh, I mean the Christmas tree!
 We will also be doing our annual Craft Beer bottle swap! Bring a 22oz bottle of craft beer to the door and swap it for another later in the night. Please no more than 4 bottles per person.
 Tickets are $20 for the sampling and can be purchased in advance at Coopers-Seafood.com As always, we will have our Beer Club "Santa Sean" handing out some fantastic presents, and even a few crazy reindeer games!