🍻 Join us for a Legendary Beer Tasting Event! 🍻 Ahoy, dea…
---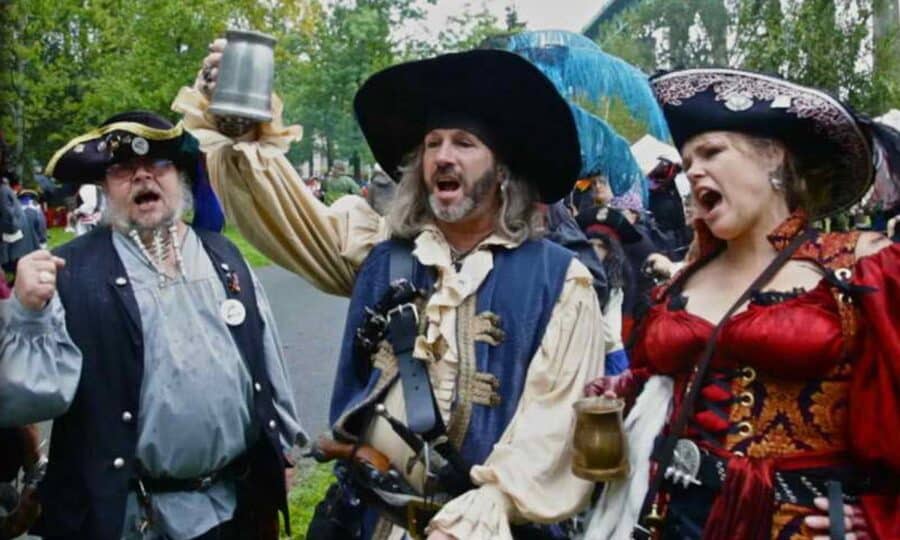 🍻 Join us for a Legendary Beer Tasting Event! 🍻
Ahoy, dear friends! 🌊🏴‍☠️
We're thrilled to invite you to an unforgettable evening of adventure, ale, and tales of the high seas. For just $20 per person, you'll follow the adventures of Kalus Von Luckner, a young German dreaming of the sea. He embarks on a treacherous voyage, becomes a pirate, and discovers exotic brews during his escapades. 🍻🏴‍☠️
Here's why you won't want to miss it:
1️⃣ A Beer for Every Chapter: We've carefully curated a selection of beers, each representing a different chapter in Kalus's incredible story. From lagers to IPAs, stouts to pilsners, you'll taste your way through his remarkable adventures.
2️⃣ A Tale of Courage and Camaraderie: Kalus's story is one of courage, camaraderie, and the pursuit of dreams. As you sample each beer, you'll immerse yourself in his world, experiencing the highs and lows of a life on the high seas.
3️⃣ Exclusive Access: Your $20 ticket grants you exclusive access to this unique event, where you'll be guided through the story by our enthusiastic hosts. It's a chance to taste exceptional beers and be part of a shared experience you won't find anywhere else.
4️⃣ Pirate Trivia: Test your knowledge of pirate lore with our exciting trivia challenge. Prizes await the swashbuckler who knows their stuff!
5️⃣ Great Company: Join fellow beer enthusiasts, adventurers, and storytellers as we toast to the spirit of exploration and the love of exceptional beer.
🏴‍☠️ Dress Like a Pirate: Encouraged, but not required! Don your finest pirate attire and immerse yourself fully in the seafaring spirit.
⏰ Date: SEPTEMBER 19
🕕 Time: 7:00 PM
📍 Location: Cooper's Seafood House
💰 Tickets: $20 per person
Don't miss out on this incredible experience! Grab your ticket now and raise a glass to Kalus the Kidd and the extraordinary world of beer.
Get your tickets here https://www.coopers-seafood.com/…/september-tlapd-beer…/ and prepare to set sail on a unique beer-tasting adventure! 🍺🌟