🌟 Craving a taste of Cooper's at home? Look no further! 🏡…
---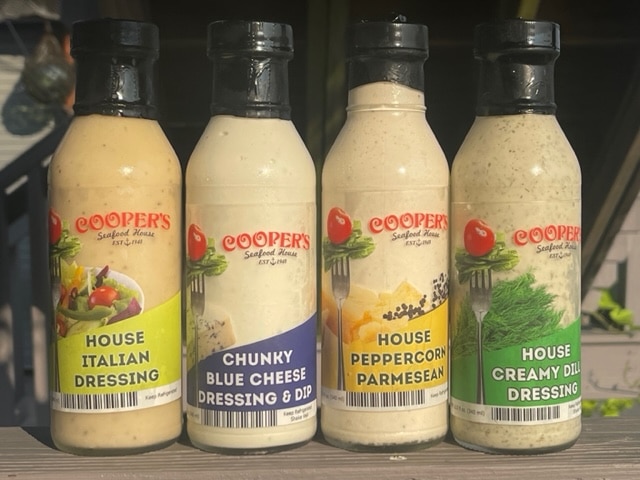 🌟 Craving a taste of Cooper's at home? Look no further! 🏡
Introducing our Homemade Dressings: Elevate your salads with flavors that are anything but ordinary. From the most-requested Creamy Dill to the classic Italian, indulgent Peppercorn Parmesan, and tangy Chunky Blue Cheese, we've got your salad game covered. Take home your favorites today!
🦀 Dive into the sea with our famous Crab Bisque—a creamy and indulgent masterpiece that will transport your taste buds to the coast. Or savor the bold and hearty flavors of our Manhattan Clam Chowder and the comforting richness of New England Clam Chowder. These soups are available to go, so you can enjoy a taste of the ocean wherever you are.
🍮 Don't forget to satisfy your sweet tooth with our delectable Rice Pudding for dessert. Creamy, sweet, and oh-so-satisfying, it's the perfect ending to any meal.
And of course, make sure to check out our gift shop cooler, where you can find all these delicious items ready to take home. 🛍️
But that's not all! We've got something special for all you beer lovers out there—grab one of our Beer Growlers and take home some of our finest brews to enjoy.
Treat yourself and your loved ones to the flavors of our restaurant, right in the comfort of your home. 🏠 Come visit us today! #TakeItHome #HomemadeGoodness #RestaurantFavorites