Zombie Apocalypse Beer Club
Tue, October 19 @ 7:00 pm

-

10:00 pm

$15.00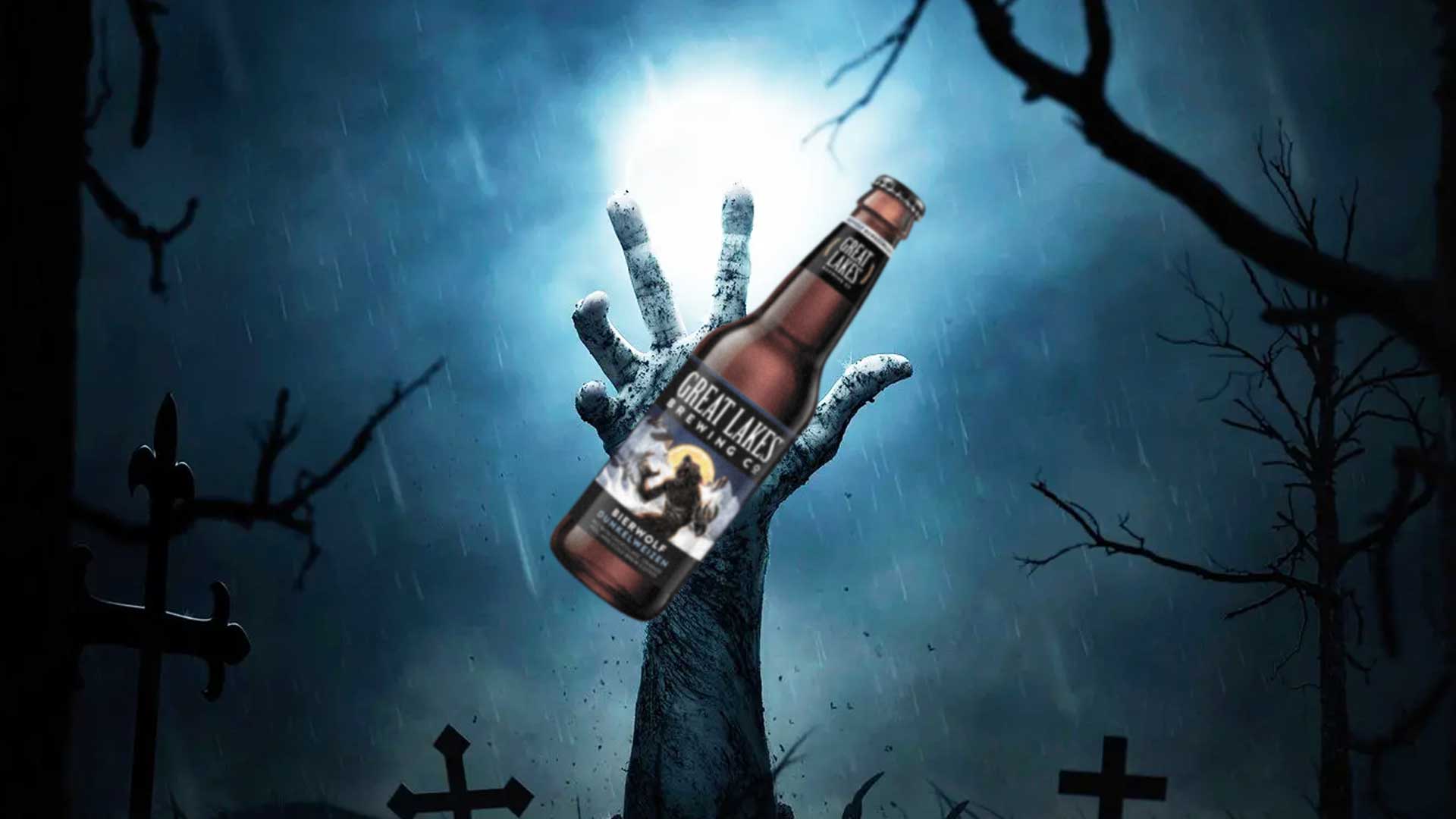 DATE:  October 19th 2021
TIME:  7:00PM
A damp cold darkness falls over Cooper's,
A train choo-choos through the night as it makes its endless run,
Frightening shadows illuminated within,
An empty glass…..
A broken bottle….
A scene of unknown horrors long since over.
Then you hear it, it's quiet at first……
A clank then a hiss, is it a wayward spirit coming forth?
Next the shuffle, then a dragging sound…….
finally a low moan… almost a word.
…bbbbbbb……. bbbbbbbbb….. you strain to listen
…brrrrrrr……brrrrrrrr….you can almost make it out… just a little closer…..
…Beeeerrrrrr!………Beeeeerrrrr!…..
It can't be! Has a group of Zombies come to take over coopers and harvest our brains!
No worse… thirsty beer clubbers who have come to take our beer!
You try to escape but you can't and before it, they're on you,
The smell of the NEIPA of their last victim drank on their breath.
And just when you think all is lost, and they are about to sink your double-infused hipster juice… You wake up!
It was all a dream. Beer club hasn't happened yet, you and your beer are safe…
For now!
Join your favorite marauding group of zombies, I mean beer lovers, as we navigate our own zombie apocalypse! As the full moon rises Tuesday, October 19th, 7:00 PM at Cooper's. We have a ton of great beer to sample, all paired with fun Halloween treats:
And watch out for additional tricks and treats!
As always Beer club is a $15 cover at the door which includes all pairings and samples. Tickets can be purchased online or at the door, first come first served.
Can't wait to see you here!
The purpose of Beer Club is to further your appreciation of Craft Beers. Enjoy and discuss quality Craft Beers with a variety of special guests, each with expert knowledge of the evening's theme. Some events have special food parings are available that complement the evening's beer choices.   Each hour / two-hour-long Craft Beer School is held at Cooper's in Scranton,  701 N. Washington Ave. Beer Club begins at 7:00pm; doors open at 6:00pm.
WHEN DOES THE BEER CLUB MEET?
Beer Club meets the third Tuesday of every month at Cooper's in Scranton.  Beer Club begins at 7:00 pm; the bar opens at 5:00 pm.
HOW DO I JOIN BEER CLUB?
There are no dues or membership fees. Beer Club is open to the public.
Events are priced individually and tickets can be purchased HERE  or at the door on the night of the event.
Related Events