Talk Like A Pirate Day Beer Club
Tue, September 19 @ 7:00 pm

-

9:00 pm

$20.00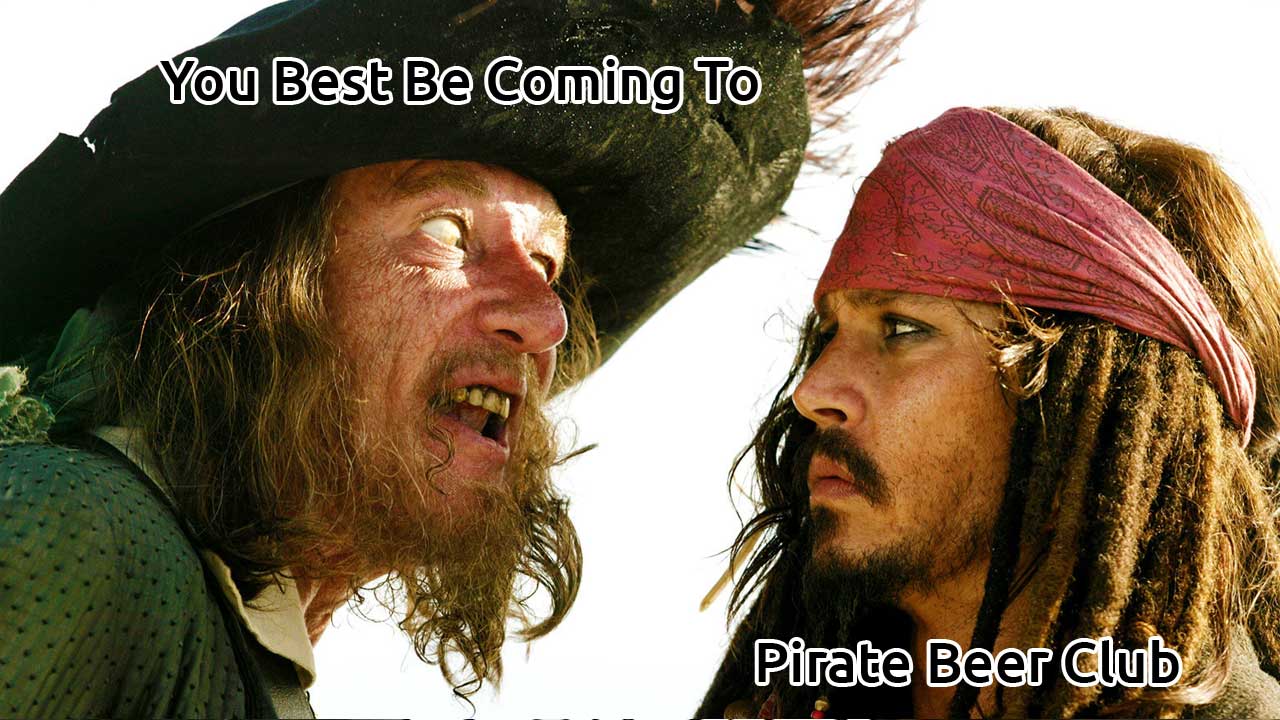 Ahoy there, me hearties! Avast ye, for I've got some grand news for ye! 🍻🏴‍☠️
🍻 Join us for a Legendary Beer Tasting Event! 🍻
Ahoy, dear friends! 🌊🏴‍☠️

We're thrilled to invite you to an unforgettable evening of adventure, ale, and tales of the high seas. For just $20 per person, you'll follow the adventures of Kalus Von Luckner, a young German dreaming of the sea. He embarks on a treacherous voyage, becomes a pirate, and discovers exotic brews during his escapades. 🍻🏴‍☠️

Here's why you won't want to miss it:
 A Beer for Every Chapter: We've carefully curated a selection of beers, each representing a different chapter in Kalus's incredible story. From lagers to IPAs, stouts to pilsners, you'll taste your way through his remarkable adventures.

 A Tale of Courage and Camaraderie: Kalus's story is one of courage, camaraderie, and the pursuit of dreams. As you sample each beer, you'll immerse yourself in his world, experiencing the highs and lows of a life on the high seas.

 Exclusive Access: Your $20 ticket grants you exclusive access to this unique event, where you'll be guided through the story by our enthusiastic hosts. It's a chance to taste exceptional beers and be part of a shared experience you won't find anywhere else.

 Pirate Trivia: Test your knowledge of pirate lore with our exciting trivia challenge. Prizes await the swashbuckler who knows their stuff!

 Great Company: Join fellow beer enthusiasts, adventurers, and storytellers as we toast to the spirit of exploration and the love of exceptional beer.
🏴‍☠️ Dress Like a Pirate: Encouraged, but not required! Don your finest pirate attire and immerse yourself fully in the seafaring spirit.
Mark your calendars and secure your spot for this one-of-a-kind beer sampling event. Whether you're a seasoned beer aficionado or simply looking for a fantastic night out, we promise you an evening filled with laughter, tales, prizes and, of course, fantastic brews.

⏰ Date: SEPTEMBER 19
🕕 Time: 7:00 PM
📍 Location: Cooper's Seafood House
💰 Tickets: $20 per person
Don't miss out on this incredible experience! Grab your ticket now and raise a glass to Kalus the Kidd and the extraordinary world of beer.
WHAT IS COOPER'S BEER CLUB?
The purpose of Beer Club is to further your appreciation of Craft Beers. Enjoy and discuss quality Craft Beers with a variety of special guests, each with expert knowledge of the evening's theme. Some events have special food parings are available that complement the evening's beer choices.   Each hour / two-hour-long Craft Beer School is held at Cooper's in Scranton
Related Events