September Beer Club
Tue, September 21 @ 7:00 pm

-

9:00 pm

$15.00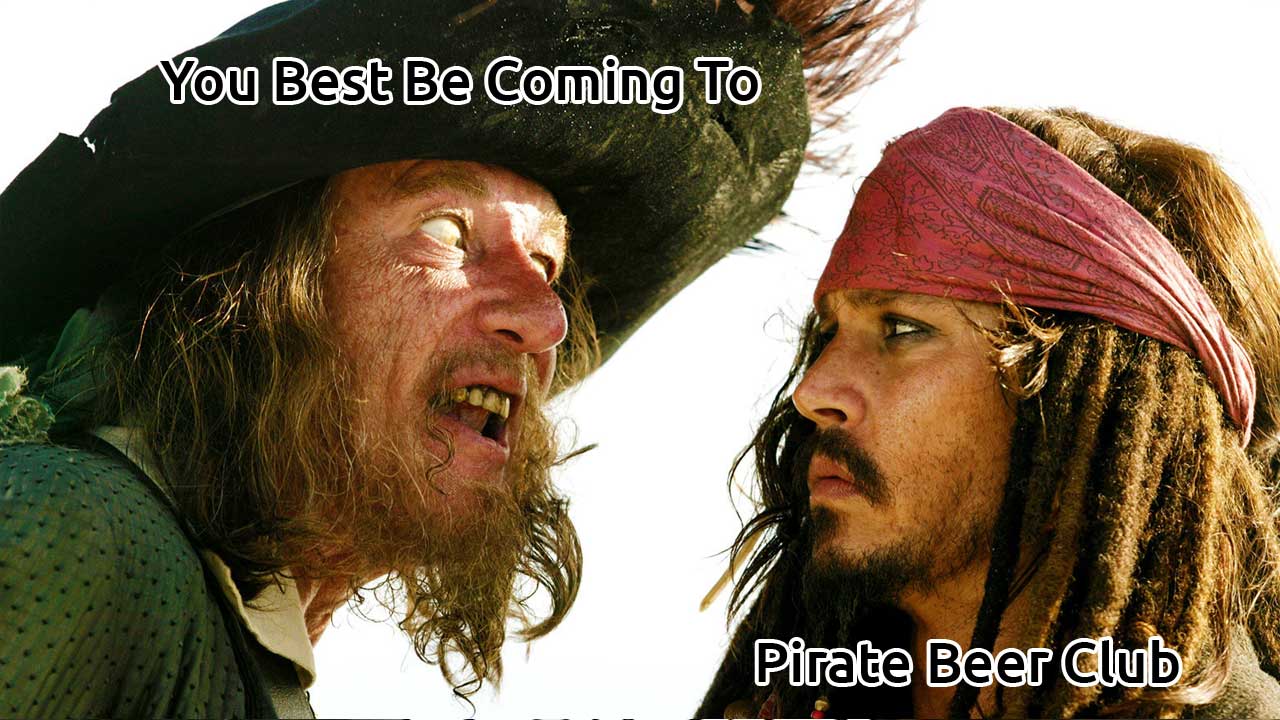 YO HO YO HO The Pirate's life for me!
– Buy Tickets –
Ahoy, me beer club mateys!
The sea! She be callin' me! The 7th annual Talk Like A Pirate Day beer club is upon us!
This year we won't be just welcoming bloody pirates to board our ship but also those sirens of the sea Mermaids… err maybe men?!?! lol So If ye come dressed as a pirate, or merfolk, you'll receive some extra booty, we'd been trying to be savin' for ourselves – ya greedy bilge rats!
If, fer some reason, ye show up lookin' like a land-lubber, our resident swashbuckling pirate wench, the "Wycked Kittie," may challenge ya to some form of pirate humiliation! The plank, perhaps??
We'll have a full smattering of grog waitin' for ya, on the deck!
We pillaged a few from some below the decks, don't ye be minding the hint of bilge water, and Cap'ns got some cider to fight the scurvy!
The mess hall will serve ya, in case you be looking for some grub!
Join us and put a little jolly in yer roger! and watch our fer them baby ruths!
Get your tickets Coopers-seafood.com! $15 – in silver, if ya wouldn't mind!
Cheers! ARRRRRRR!
Capt. Yan, First Mate Sean, and the Quartermaster Lee
– Buy Tickets –
Related Events