Scranton Half Marathon Cask For A Cause
Fri, September 30 @ 5:00 pm

-

9:00 pm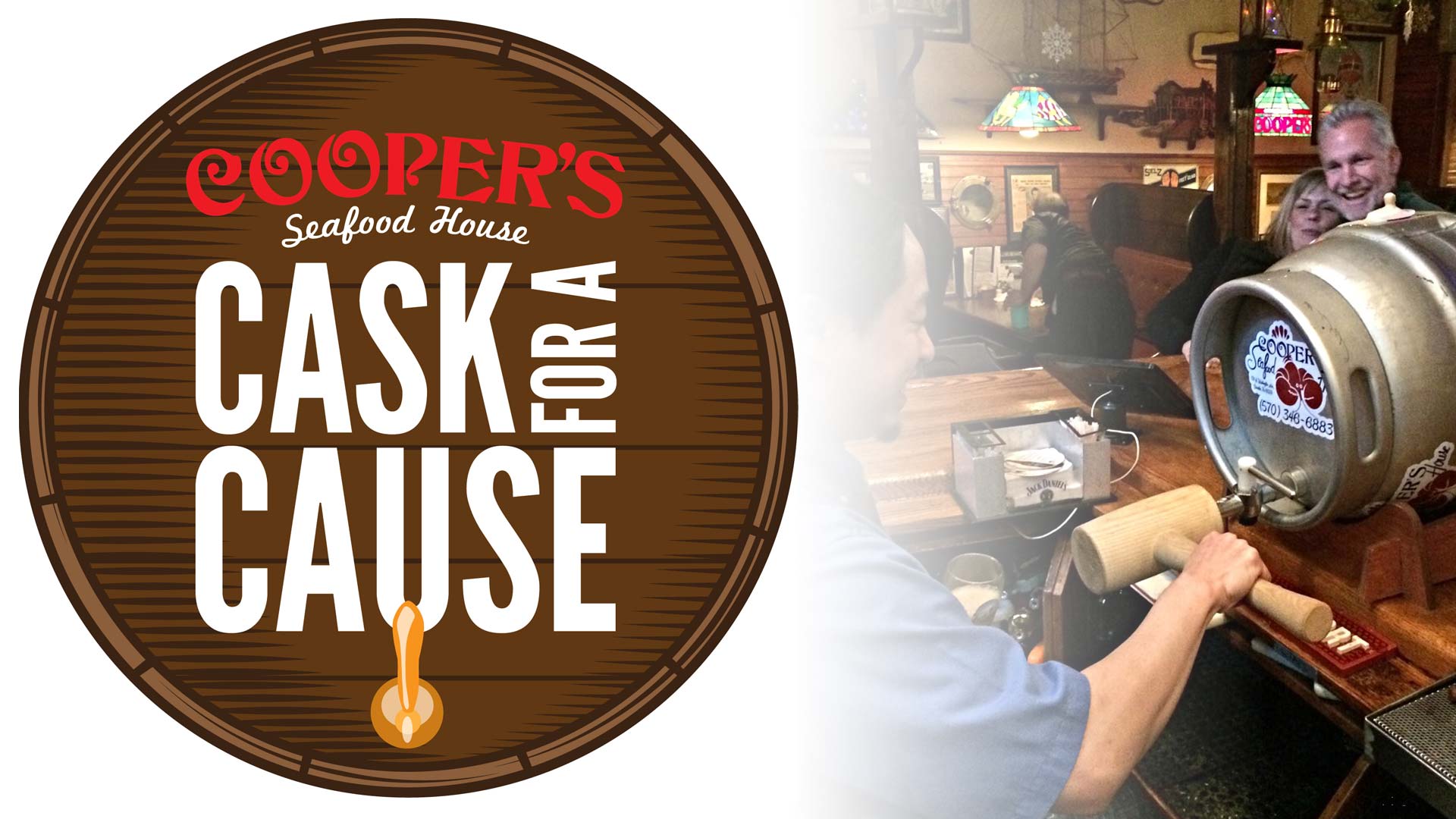 JOIN US this FRIDAY FOR COOPER'S CHARITY CASK NIGHT AS WE TAP A FIRKIN, RAISE A GLASS, AND SOME MUCH-NEEDED MONEY, (100% OF THE SALES) FOR THE SCRANTON HALF MARATHON!
 Firkin Friday benefitting the

Scranton Half Marathon

is THIS Friday at

Cooper's Seafood House

– 5 till it kicks. 
All proceeds from the exclusive cask and basket raffle support 2023's Scranton Half.
At 5:00 p.m. Friday a tap is hand-driven into a firkin of ale with a mallet.  A small hole is opened at the top and the beer flows!!! Try this tasty treat — real ale as it was meant to be!  $6 a pint with 100% of the sales going to the charity! 
WHAT IS A FIRKIN ALE?
A firkin is a small keg, that holds about 10 gallons or so of cask-conditioned, 50°F beer. We source our firkins from breweries in our backyard to breweries across the country! The cask is always a special, one-of-a-kind beer connoisseur's treat. It is available only until it runs dry, which could be just hours (or less) after it's tapped.
WHY A FIRKIN ALE?
If you love beer then this is your chance to experience drinking a real ale! Open up your senses to the hop and malt flavors released by drinking a beer from a hand-drawn firkin served at a respectable temperature.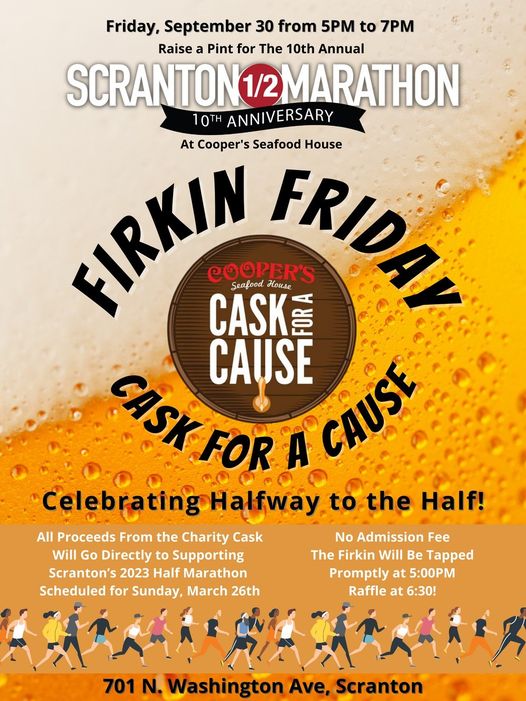 Related Events