AUGUST BEER CLUB: Join us at CAMP New Trail! 9 Beers / $15 pp
Tue, August 17 @ 7:00 pm

-

9:00 pm

$15.00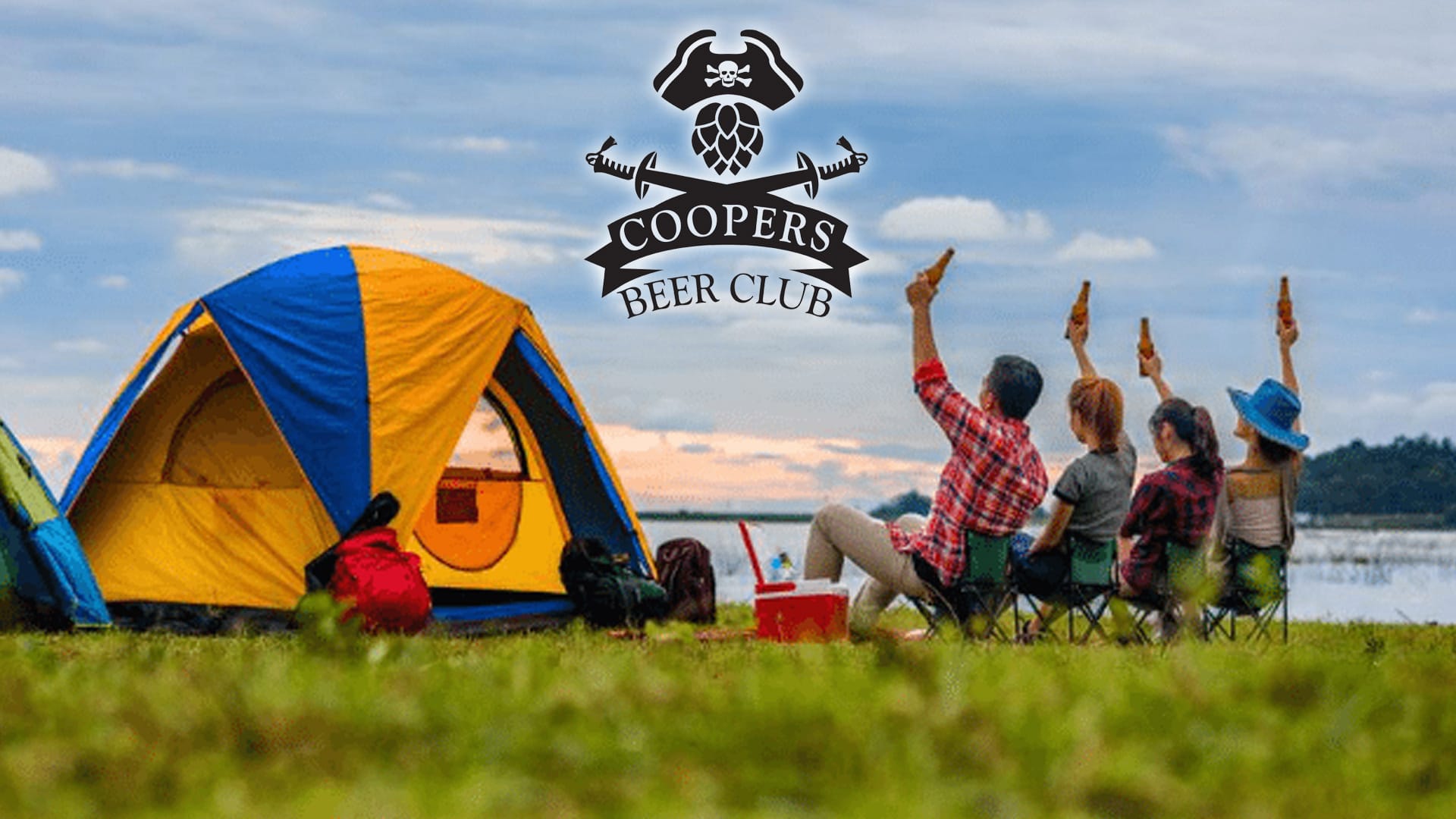 New Trail Brewing found a home nestled in the natural outdoor beauty of Williamsport Pennsylvania and was "created for the betterment of all craft beer". Its brand has become synonymous with outstanding limit-pushing IPAs, and the celebration of the wild adventurous wilderness of Pennsylvania outdoors.
I can't think of another brewery that would be a better fit than New Trail to help us share stores around our campfires at our annual Coopers Beer Club Summer Camp! So, I invite you to come out and join us on August 17th for our annual Cooper's Beer Club Camp Out at CAMP NEW TRAIL! As we share some great beers, some great stores, and some good times with friends.
As always, the Beer Club Beer Crew will be on hand to help answer questions and run the event. Filled with Games, Prizes, and the usual shenanigans you expect from Beer Club.
Doors open at 6:30 P.M. and the sampling will begin at 7:00 P.M. . Seating will be first come first served and it is highly encouraged that you pre-buy tickets to reserve your seat and for us to better plan for the event.
What is Cooper's Beer Club?
The purpose of Beer Club is to further your appreciation of Craft Beers. Enjoy and discuss quality Craft Beers with a variety of special guests, each with expert knowledge of the evening's theme. Some events have special food parings are available that complement the evening's beer choices.   Each hour / two-hour-long Craft Beer School is held at Cooper's in Scranton,  701 N. Washington Ave. Beer Club begins at 7:00pm; doors open at 6:00pm.
When Does Beer Club Meet?
Beer Club meets the third Tuesday of every month at Cooper's in Scranton.  Beer Club begins at 7:00 pm; the bar opens at 5:00 pm.
How Do I Join Beer Club?
There are no dues or membership fees. Beer Club is open to the public.
Events are priced individually and tickets can be purchased HERE  or at the door on the night of the event.

Related Events